Dr. MARION DOHERTY HAYDEN – Conductor
Marion Doherty Hayden was Head of Music at St. Patrick's College, Drumcondra, Dublin for twenty-three years, where she lectured in undergraduate and postgraduate courses, including a Master's degree course in conducting. She directed the college Choral Society and Orchestra in numerous performances of oratorio, opera and operetta. In 2008 Marion launched a new part-time Diploma in Choral Conducting in Education and in the Community, which is accredited by Dublin City University.
A graduate of University College Dublin with Honours degrees in both Irish and Music, Marion obtained her Master's degree in Renaissance Music from Queen's University, Belfast in 1990. She graduated from the University of Iowa with the degree of Doctor of Musical Arts in Choral Conducting and Pedagogy in December 2007.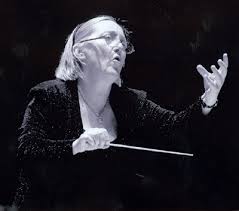 Marion founded the Enchiriadis choirs thirty years ago, winning many competitions with the youth choir and conducting both youth and adult choirs in Germany, Italy, the Czech Republic, Poland, Hungary, Lithuania, Spain, England and the Isle of Man, as well as throughout Ireland. She has also been guest conductor with Cantairí Avondale for performances of Mozart's Requiem, Bernstein's Chichester Psalms, and Haydn's Harmoniemesse. In September 2009 Marion was appointed conductor of St. George's Singers in Belfast. Her performances with them include Bach St. John Passion, Monteverdi 1610 Vespers, Haydn Nelson Mass, Britten Ceremony of Carols, Mozart Vespers, Handel Messiah, Bruckner Mass in E minor, Haydn Creation, Bach Christmas Oratorio and Duruflé Requiem. She has also conducted St. George's Singers in many motets, anthems and madrigals.
In November 2016 Marion worked with Ruth Turkington to mount a remembrance concert to honour those who died in WWI. This concert included readings of letters from the front, poems and recollections together with photos and films of soldiers taken during the war. The final work was a performance of Memorial Ground composed by David Lang in 2016, during which members of the choir read out the names of their relatives who had died during the war.  It was a deeply moving occasion.
Marion tutors and conducts on early music courses in France, Germany, Italy, England and Ireland, and is in regular demand as a conductor, continuo player (harpsichord), viol player (treble and tenor), adjudicator, chamber music (viola) and for conducting and choral workshops. She is a member of the Board of Directors of the Association of Irish Choirs (AOIC).